Our experts are available to help you answer your questions about the well-being of your companion. This is part of the services offered by AnimoTAO.com. Here is a great opportunity to save money! Here is a quick presentation of these three enthusiasts ...

Jean-Luc KLEIN, expert in Chinese medecine for animals is ...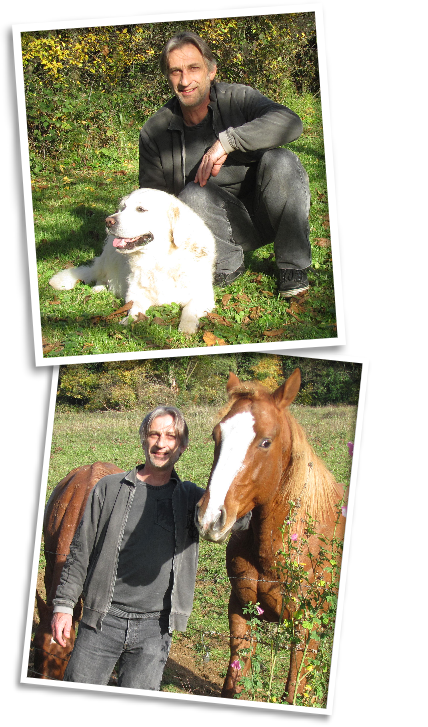 • Graduated in Yoga from the Eva Ruchpaul Institute (Paris)
• Trained in Shiatsu, Masunaga method
• Graduated from the European University of Chinese Medecine (Paris)
• Teacher at the Czech University of Chinese Medicine (SkolaTCM)
• Member of the French Association of Chinese Medicine Professionals

Responsible for Research and Development, he is the one behind the Feli-TAO, Cani-TAO and Equi-TAO ranges. Practitioner in Traditional Chinese Medecine (TCM) for almost 30 years, he enjoys teaching courses to students and professionals of Chinese Medicine in France and abroad. Now, he mainly devotes himself to research, development and training ...
*
Christine Paccaud, expert in natural animal care is ...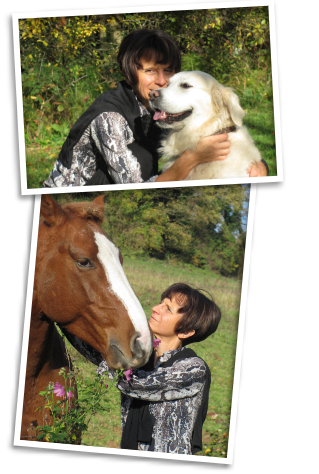 • Dog educator and behaviourist (International Training Center - WOODENPARK) 
• Certified in dog massages (Chien-Zen à Paris)
• Trained in Shiatsu (Aedis) and initiation to TTouch-Training for dogs (Tellington Touch)
• Certified in Bach Flowers (Dog-Zen) and in Chinese Medicine (Pure-TAO)
Passionate since childhood, it was with her father, who was very involved in SPA, that she discovered the world of animals. Natural methods became obvious to taking care of her four-legged friends.
Customer Service Manager of AnimoTAO.com, she will accompany you with enthusiasm!
*
Tiffany Renard, expert in natural animal care is...

• Cavalière avec un "Galop 6" à son actif !
• Formée en parage
• Certifiée en Médecine Chinoise (Pure-TAO)
Comme tous les collaborateurs d'AnimoTAO, c'est la passion des animaux qui anime Tiffany, en particulier celle pour les chevaux. Cavalière confirmée, sa grande expérience du terrain est précieuse.
Responsable de l'Assistance Clients, elle sait partager avec tous l'amour qu'elle porte à nos compagnons.
*
*

We are at your disposal to help you !

Contact our experts now !