For your animal, we have chosen excellence with Plum Flower plants.



"Top Quality" methods

Developed according to the "GMP" standard (Good Manufacturing Practices).

Being GMP certified means that the herb production site and methods have been subjected to full quality control and are certified to meet required criteria. These quality standards are defined by the Australians and are among the highest in the world. To compare, herbal medicine in this country is subject to same guidelines that govern pharmaceutical substances.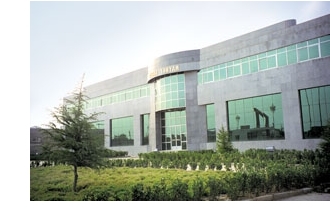 Certification process includes all phases, from cultivated fields, buildings, equipment, employees and their qualification, sanitary and hygiene side, air and water quality, training and sterilization. All of these points are reviewed. As a result, partners working for Plum Flower have all received the GMP label, and they are among the best not only in China but also worldwide.
Laws of tradition are strictly followed for herbs optimal preparation (cooking, bathing, steaming etc.) in order to ensure full potential of the plants.
In addition, Plum Flower laboratory has developed a number of protocols and a new style of cutting plants, which allows a better respect of active ingredients of plants.
To avoid using artificial preservatives, plants are sterilized by heat or steamed by alcohol under high pressure, which eliminates any unwanted organism. A second sterilization is obtained by drying plants in oven, which at the same time ensures them a correct desiccation.

Plants bearing Plum Flower brand are exceptionally clean because sorting and storage are subject to very close attention. The plants provided are free from all foreign bodies, earth, sand, stones or dust. It is controlled by an internal laboratory, which detects and analyses all traces of impurities.
Plum Flower products are guaranteed free of chemical additives (preservatives, sulphites, chlorides, aluminium phosphates, etc).
The herbs used are of the best quality and distillation processes are very careful in order to present a finished product of unsurpassed quality.

No fertilizers and no chemicals


Plants cultivated according to the standards of Organic Agriculture.
Qualified herbalists collect the plants directly from the market gardeners and prepare it in situ, to guarantee freshness and active power.
A rigorous selection of plants, good preparation of the growing soil and specific climates are the essential assets guaranteeing the initial nature of most herbs. It should be remembered that the maximum potential of a grass is optimal in its origin region but it is less or different if it comes from another growing region.
All plants selected by Plum Flower come exclusively from their region of origin in order to guarantee desired initial quality. In addition, Plum Flower ensures that all the plants sold under its brand are genuine specimens and not substitutes as often happens.
On manufacturing sites, no form of irradiation is practised and no harmful gas is used for preparation of plants.
An abundant bibliography (more than fifty books dealing with herbs), its own analysis laboratory and the experience of 5 master herbalists constantly on site allow us to claim that the herbs that make up AnimoTAO products have the potential and guaranteed that you expect them.

Security / Traceability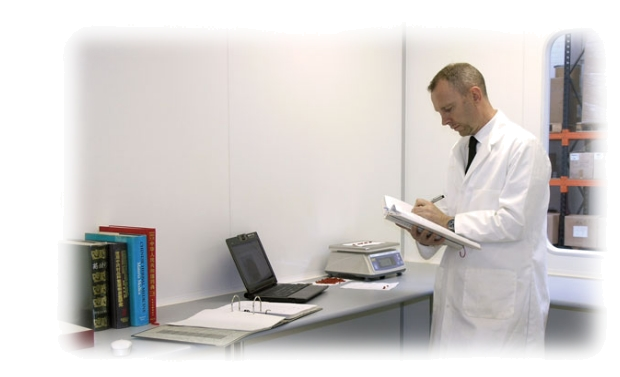 Certified laboratories and controls at all stages.
Each batch of herbs is tested before, during and after its preparation.
Chemical analyses such as TLC (Thin Layer Chromatography) or HPLC (High Performance Liquid Chromatography) test the potential capacity of each plant through its active substances. The results of heavy metal and microbial contamination detection checks are reported on each batch.
Following these internal analyses, a representative sample of each batch is given to different external laboratories for the purpose of a second opinion and to ensure that the purity criteria are met as well as detection of heavy metals, pesticides and sulphite residues.
The standards imposed for Plum Flower products are more stringent than those required by the United States administration in this area. 

Efficiency

The best quality plants.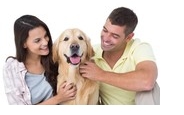 Free from any preservative, the plants with which we make AnimoTAO complexes immediately reveal its freshness and quality. Whether it is for your animal or for humans, same plants are used. Only the formulations differ. 
Plum Flower plants can be stored for 24 to 36 months. Comparatively, shelf life of plants treated with sulphide is around 6 years, making it difficult to determine their real freshness.
Only the herbs that meet our specifications are used in formulas composition. They are then cooked together in a decoction according to laws of tradition. This operation makes possible the complex interactions between the various components and gives AnimoTAO formulas their high efficiency. 
 
According to Chinese medical tradition principles, it is not only necessary to cook the herbs together but also to take into consideration the intrinsic characteristics of each plant. Often, prior reductions are made because cooking times allowing plants to express the medicinal properties for which they have been chosen vary from plant to plant.
For example, we know that ginseng must macerate beforehand in a slightly alcoholic solution before its actual decoction to deliver its virtues optimally. The People's Republic of China has codified all these ancient recipes in a work entitled "Directive for the Preparation of Pharmacopoeia Formulas". This book has become the reference for the producers of Plum Flower products.
By following these ancestral preparation methods, the virtues of each component are maximized, while preserving the synergy of essences. 

With AnimoTAO products, confidence is assured!